Washers, Gaskets, Seals, & Diaphragms

Roettele Industries, Inc. manufactures precision non-metallic washers, gaskets, seals and diaphragms for a variety of industries and applications. We utilize a full range of nonmetallic materials including custom formulated rubber and plastic compounds to meet our customer's specific requirements. With over 40 years in business, out team is dedicated to producing top quality precision tolerance die cut products.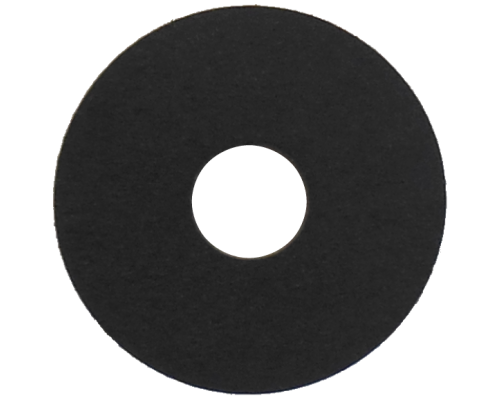 WASHERS
A washer is a small flat, circular-shaped part with a hole in the center used on fasteners and in mechanical devices. Die cut washers are used to seal fluids, prevent leaks, dampen vibration and protect surfaces. They are often used in combination with bolts, screws, or other fasteners to create a tight seal. Rubber washers can also be used to absorb vibration and noise, making them a popular choice in machinery and equipment. We die cut washers for many diverse applications and demanding industries.
GASKETS
A gasket is used in almost every industry. They form barriers between two objects, preventing leaks and contamination. The compressibility of the material they are made from provides a sealing opportunity between two surfaces. Gaskets can be made from a variety of materials, including natural rubber, synthetic rubber, and silicone. They can also be reinforced with fabric or other materials to increase their strength and durability. We die cut top quality gaskets for a wide range of demanding applications.
SEALS
A seal is a flexible, non-porous part that is used to create a tight, waterproof seal between two surfaces. Seals can be used in a wide range of applications, including sealing pipes and other industrial equipment. Rubber used in these seals is often resistant to a variety of chemicals and environmental conditions, such as heat, cold, and moisture, making it a popular choice for sealing applications. We die cut seal that are custom-designed to fit specific applications.
DIAPHRAGMS
A diaphragm is a flexible, thin, circular or dome-shaped membrane that is used to transmit force or motion between two compartments while maintaining a seal between them. Diaphragms can be used in a wide range of applications, including pumps, valves, actuators, pressure regulators, and other types of control devices. We die cut diaphragms that where precise control of fluid or gas flow is required, and where sensitive and accurate response to changes in pressure or vacuum are required.
If you're looking for a reliable sealing solution for your application, our precision non-metallic washers, gaskets, seals and diaphragms are the perfect choice. Contact us today to learn more about our products and how we can help you find the right solution for your specific needs.
Rubber Parts
We offer a full range of rubber compounds range from commercial grade to high quality spec grades that meet ASTM, Military, FDA, Medical specifications.
Rubber compounds include: Butyl, EPDM, Neoprene, Nitrile (Buna-N), and Silicone. Custom rubber compounds are formulated to meet your specific requirements in physical properties and chemical resistance.
Plastic Parts
We offer a full range of plastic materials to meet your specifications including polyethylene, EVA, polypropylene, PVC, and TPE.
Thermoplastics are extruded in-house; this vertical integration and process control enable us to achieve a high level of reproducibility and meet tight tolerances that our customers demand.
Thermoplastic Elastomer Parts
Roettele Industries, Inc. is a manufacturer of thermoplastic elastomer (TPE) gaskets for a variety of industries and applications. TPE has similar properties as rubber with the processing ease and recyclability of thermoplastics. TPRs are a general purpose material for a broad spectrum of applications. TPEs are available to meet medical, NSF, Flame-retardant, and FDA approved grades.